Cycle Challenge
CASTLES CLIFFS AND KILLER CLIMBS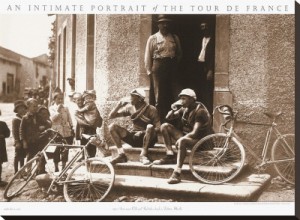 Hi Everyone
The concept, two things that I have done which are really good, take the best bits of a AAA audaux (which is very hilly) on a pre-set route and also what I do with some of my cycling buddies on a weekend or bank holiday where we go for a long ride which is usually challenging and at some point during the ride stop in a little village shop to load up for the rest of the journey. The route I have selected is an amalgamation of three training rides I do which includes some very short steep hills, the first being the steepest hill in South Wales but can be by-passed, some long draggy climbs, little bit of flat, some technical descents, but overall a route with stunning views on some roads which hopefully you have never done before. If you are a purist some of the climbs and lanes resemble Flanders (La Rhonde) , some climbs LBL, the middle section has got a resemblance to La Primavera with the sea on the left going up and down some swooping bays hopefully with some sunshine then heading back to the hills to finish off on with Black Mountain. You can view the whole cycle route by clicking here.
Unlike Sportifs this is a challenge similar to the Fred Whitton. Energy products will be at the start but there will be no tented sit down meals like on some events .understocked feed stations with impractical food choices(mellon?) When you are hungry you pile into a shop get what you want, back on the bike. As it is not a race the time is not important though the event participants will have the option of being timed. There is one route which will be road marked at junctions where there is a left or right turn, if it is straight ahead nothing. At two or three junction there will be marshalls. The route will be available to download on to Garmin etc and if people want to there will be opt out places to cut short the route. Due to the time of year and that it is not a race I do recommend take a camera to add to the experience and to enjoy the countryside. Rules of the road apply, helmet is strongly recommended, also because of some of the climbs make sure your gears work well so that there is no risk of them going into the rear wheel, if it is wet you will need newish brake pads (if only there were somewhere you could take it to for a service beforehand!!!!!!!!)
There will be a roving st johns contactable via mobile and a sag wagon.
As this is conceived with die hard cyclists in mind due to the nature of the course a high level of fitness and good bike handling skills are necessary.